The history of the narrow gauge railway at the Hortobágy Great Fishponds
The narrow gauge railway was laid down in the 1920s to provide transportation for the fishponds, which could simplify fodder and fish delivery. At the time, an approximately 13 kilometres long railway network served the fish farming work. The majority of these rails were picked up when the deliveries were switched to road transportation. The remaining 4 kilometres were restored by the Hortobágy National Park in 2007 and the train was restarted as a tourist attraction. In 2010, the route was extended by another kilometer that facilitated access to the Kondás pond.
At first, the wagons were pulled by horses, later on an engine tug replaced draft horses. This vehicle, labelled as B-20, still operates carrying visitors on the Day of the Narrow Gauge Railway.
Another vehicle used by fishermen was the rail handcar which was useful to reach the distant ponds quickly when the roads were muddy.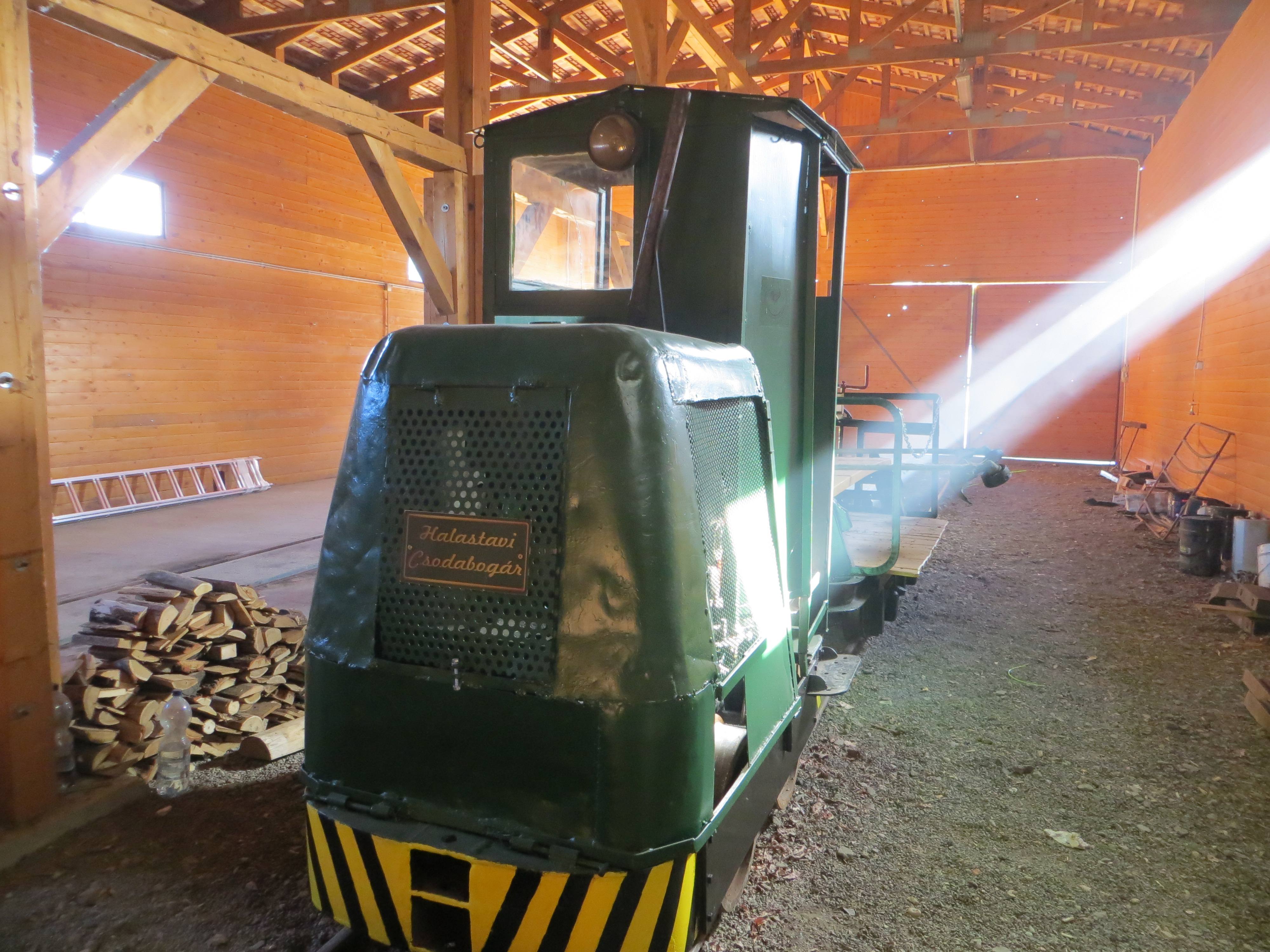 The most important piece of the rolling equipment is the diesel engine labelled C50-403, that has been serving its current home station since 2007.