Breeding of the Przewalski is horse
Breeding of the Przewalski's horse
The population of Przewalski's horses in Pentezug is the biggest population of wild horses in the world. More than 300 individuals of the 1900-strong stock scattered all over the world live in the breeding herd of the Pentezug and in a smaller show group in the Wild Animal Park Hortobágy. The first horses arrived in 1997. The founders of the population had been chosen by the breeding coordinator of the species, Dr. Waltraut Zimmermann from the Cologne Zoo. Horses came from all over Europe from different zoos and animal parks. The main issue was that they should not be closely related to each other, so that inbreeding in the new Pentezug population could be kept to a minimum. The imported horses arrived in small harem groups consisting of one adult stallion and three mares each. The plan was to establish, right from the start, several smaller breeding groups in the area. However, mares joined the strongest stallion and gathered in one big group, while the other stallions had to form a bachelor group without any mares. After several years of successful breeding with more and more young stallions reaching maturity and forming their own groups, the number of harem groups started to increase. Now we are already have more than twenty harem groups of different sizes.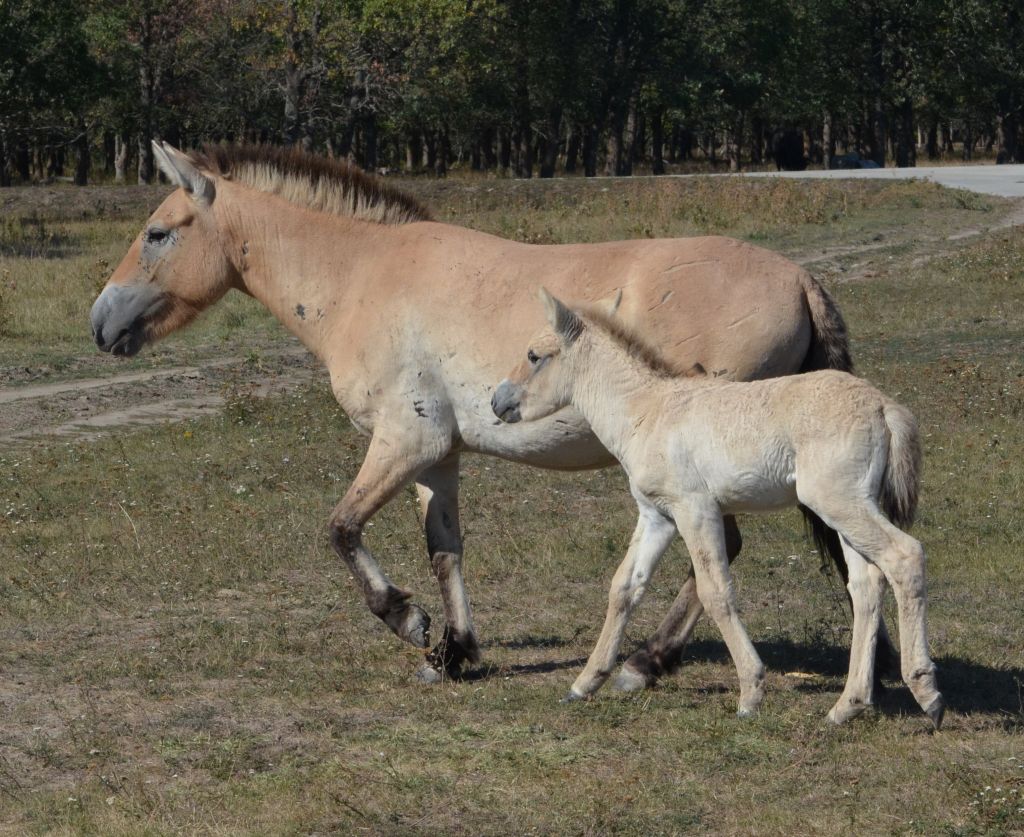 Breeding the horses is so successful that we already have to slow down the population increase a little. Several horses from the Pentezug population had been transferred to other locations, such as the Wild Animal Park in Budakeszi close to Budapest, or to a wild horse enclosure in Austria. Some mares had been chosen for reintroduction into the wild in Mongolia. The Zoo of Prague organized the expensive and complicated transport of wild horses. The mare 'Jácint' from Pentezug has been living free in Mongolia for more than one year.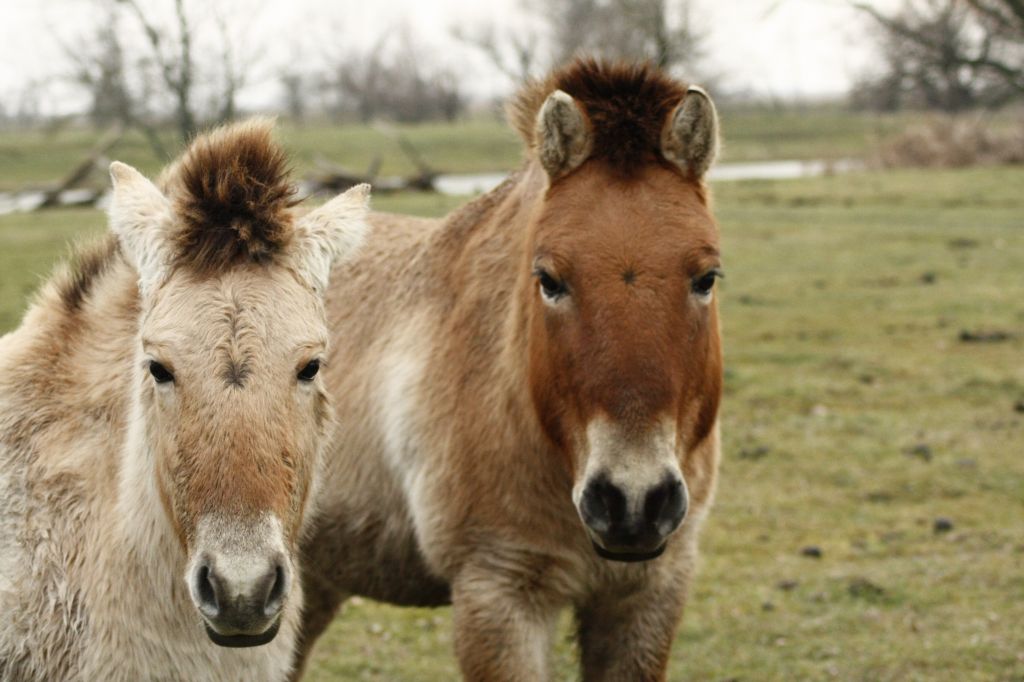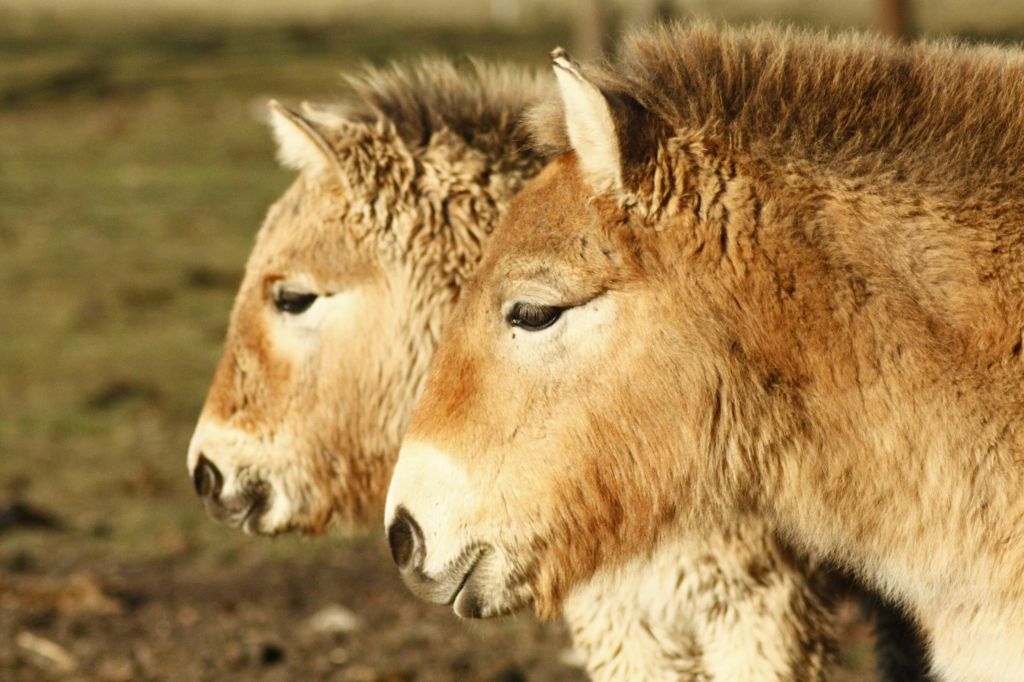 As transport to Mongolia are so expensive, we are not able to transfer more than two or three horses per year for reintroduction. With more than fifty foals being born each year, another possibility for population control had to be found. We decided to vaccinate some of our mares with a contraceptive that had been developed by American colleagues to control the population of Assateague ponies. The vaccine is called PZP and it does not influence the hormone level of the mares. That means that their behaviour does not change due to vaccination. Mares that got the vaccine will stop breeding for a time span of two to four years. After that they can again become pregnant and rejoin the breeding programme.